How can you protect yourself against fraud, harassment and physical attack? Do online dating dangers only apply to women, or can men be affected too?  What are the major online dating dangers and should they worry you? 
All very good questions.   Let's jump into what's going on wtih safety in online dating.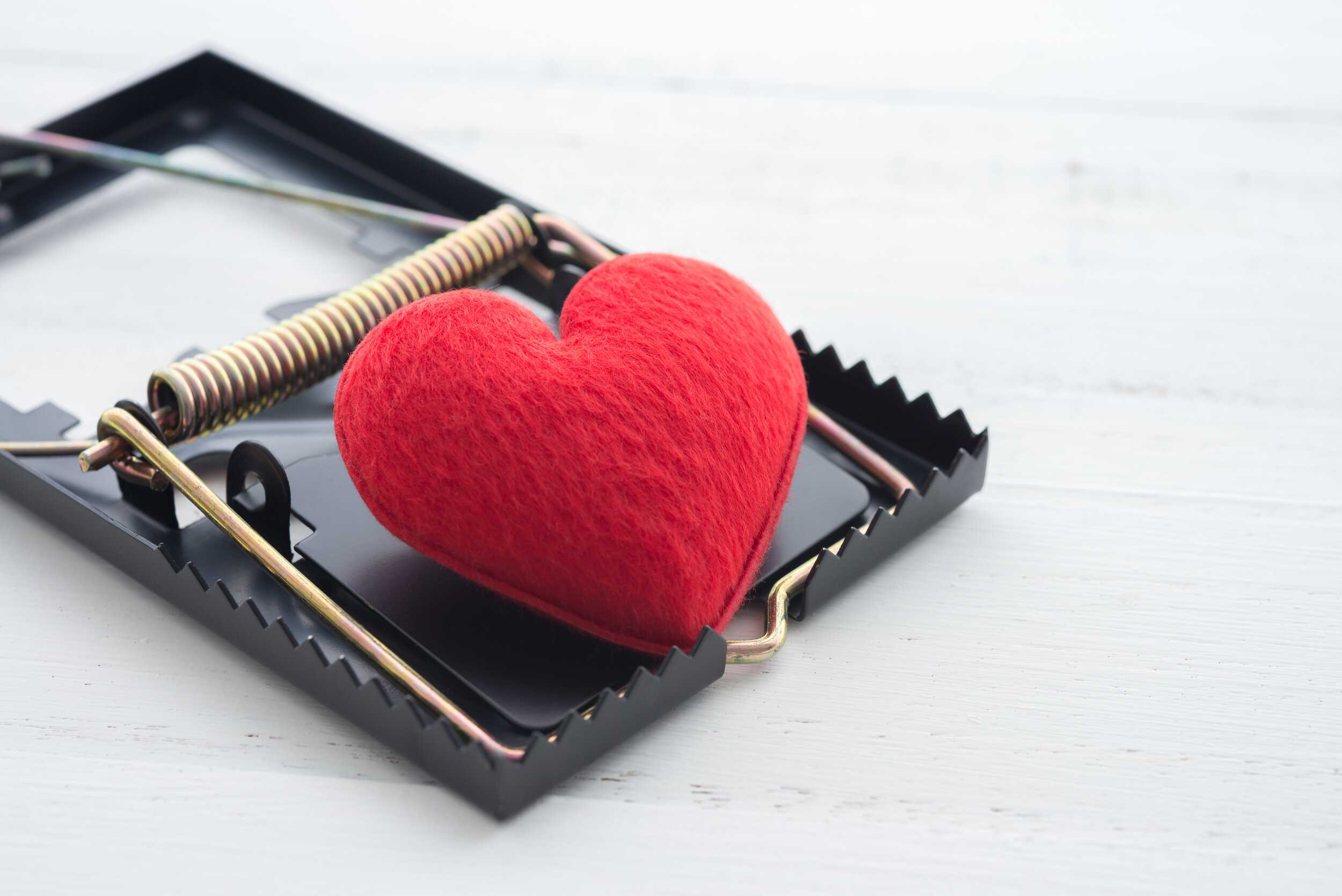 Of course, risks surround us in our everyday lives. Online dating dangers are not the only thing that we have to worry about. Nevertheless, singles websites are one of many ways for scammers to take advantage of you online.
the FBI and FTC are even warning people about these scammers
Romance Scams - FBI - https://www.fbi.gov/scams-and-safety/common-scams-and-crimes/romance-scams
FTC's word about Romance Scams - https://consumer.ftc.gov/articles/what-you-need-know-about-romance-scams
This is real shit people... you really need to be vigilant if you're going to put yourself out there on online dating platforms.  
Now..  theFlock protects you REALLY REALLY well from scammers.  So if you find a profile on theFlock, it's most likely a real person and you can feel safe contacting them.  If we find out the person is not real, we disable them and they'll disappear.  But we're assuming you're not only ontheFlock.  We're guessing you're maybe on multiple online dating apps ?   And if so, please be careful.   Or just use theFlock.  :-)
However, if you'd like to know more about how theFlock protects you from scammers and has locked down their platform, we will be writing that article very soon and will link it here when availble.
The quick explanation is that theFlock has blocked most scammer traffic networks from even seeing our website or apps.   If the scammers is using a network we have identified to be blacklisted, they are copmletely unable to even see us.  If they do gain access to our website/apps and are able to create an account, we have multiple layers of coding in place that can then identify them as fake, and disable their account.
We are at a point now where no scammers are even able to join the site.  It's glorious and so freeing.
Now..  for our list of the most important things to do while online dating to keep yourself protected from these scammers 
1.  Dont add personally identifying(PII) information in your profile
First, never include any personal information that could lead to someone figuring out where you live, work, frequent. This means no last names, addresses, email, phone numbers or revealing your place of work. This applies to all sites, forums etc that you visit, not only dating websites.  theFlock never reveals any information on it's site that could lead someone to your physicality.  We also never ever expose your phone number (if we have it), email address, ip address or gps coordinates.   We make sure we are not exposing you here at theFlock.
It's usually OK to give your first name. From the point of view of attracting genuine members, it helps to have your first name in your username, because they will feel more comfortable. The exception might be if your first name is very unusual.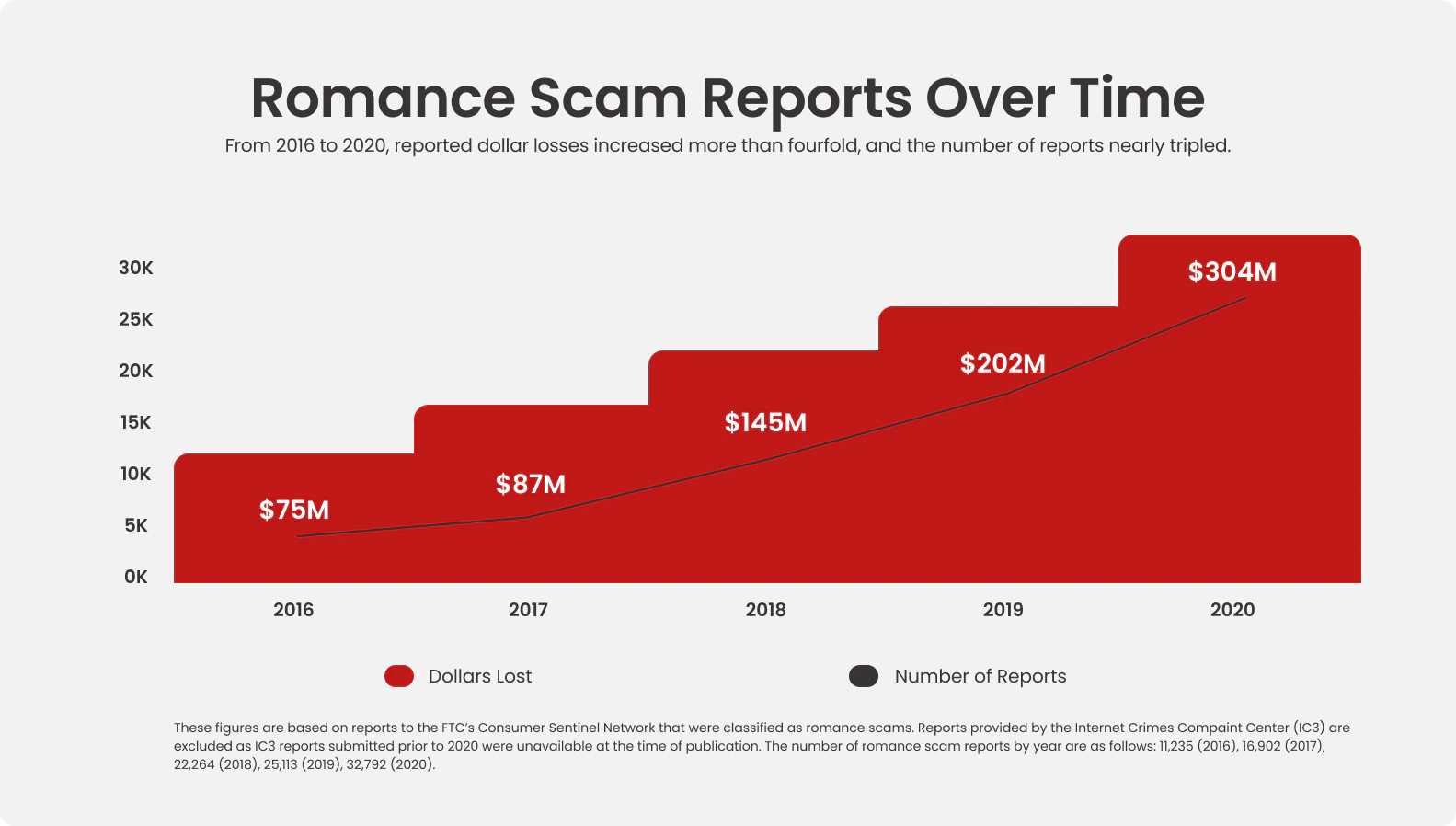 2. Dont poke the bears
It is also a good idea to avoid any mention of sex or money in your profile. Don't try to come across as hot, especially if you are a woman as that provokes scammers to target you. Saying that you own your home or have a comfortable income, while possibly attracting more dates, can mark you out for financial scammers and identity thieves.
3.  Say you live a couple towns over, or in the nearest big city
You may want to show your location as the nearest big city  if you live in a very small town. This can help to protect you and also makes it more likely that people from the city will contact you, increasing your number of potential dates.
Dont say you live too far away.. but within 20-30 miles is ok.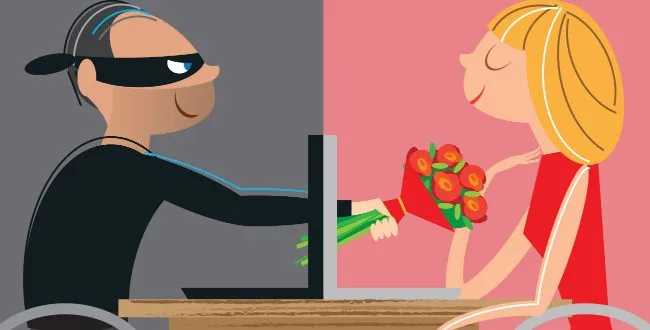 4. Examine the other profile if contacted
If somebody contacts you, look closely at their profile before responding. See if their grammar seems off.  Only go ahead if you feel good about them. Avoid anybody who sounds like a victim, asks for help in their profile or stresses the bad things that have happened to them - this is one way that people begin a confidence trick. You may also want to avoid anybody who sounds too good to be true.
5. Contact Before Meeting
Before meeting in person, you should have had plenty of contact through the site or other means. theFlock offers textual chat capabilities and will offer video chat in the future but there are many great services (many of which are free) that can let you easily set up a video call with another person.  Zoom offers a free account that supports video calls up to 40 minutes long.  Sign up for that, and be sure to use it.   Don't go on a date with someone you haven't seen on video.  It's just a bad idea all around.  The more you know about them, the easier it is to avoid online dating dangers.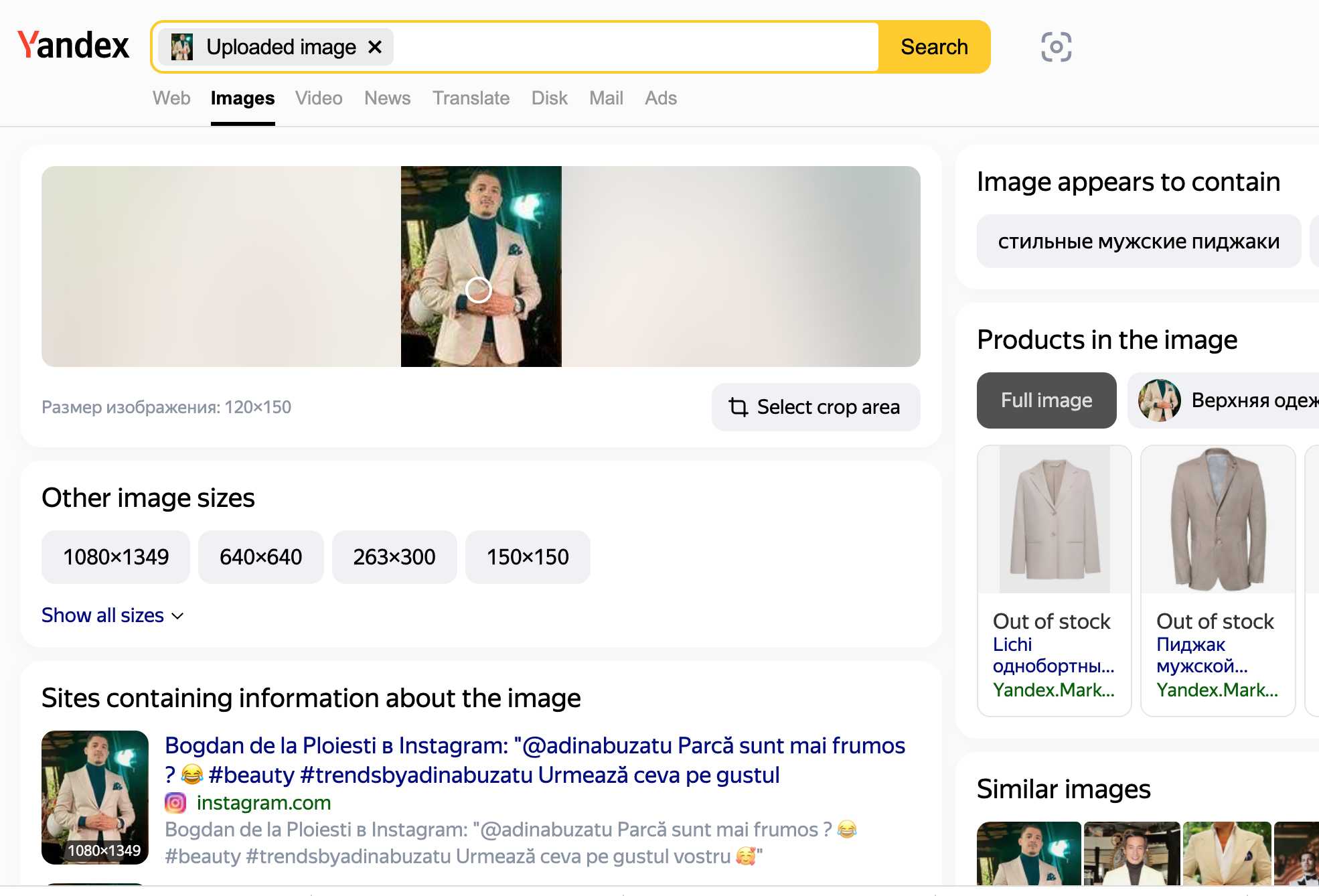 6. Check their photos against major photo search engines.
If the person only has one photo loaded on the site, ask to see more. Some people upload a photo of a complete stranger that they have copied from other sites. They will have trouble providing more pictures of the same person. However, multiple pictures are not a complete guarantee that the photo is genuine. People could be using pictures of a younger or more attractive friend or family member, and then multiple photos of the same person are easily available.
Here's an easy way to check people out to see if they're using other people's photos.  (these directions are for desktop browsers).  There may be ways to do this on mobile but it would be different.
Open a browser (microsoft edge, google chrome, firefox, safari, etc..) and go here in that window. https://yandex.com/images/search
Then..  while you're on the site and have the person's picture up.. click and drag the picture over to the window with Yandex's search engine.   You will see that yandex will notice that and let you drop the image directly onto the window.  Drop the image and let yandex search for it.
If you see the same image at the top of the "Similar Images" list, then you know you've got a faker/scammer on your hands.  Or at least someone who isn't using their own images.
Select the image under "Similar Images" on Yandex and Scroll down the page to see the pages the image is showing up on.  It'll likely be other dating sites/porn sites.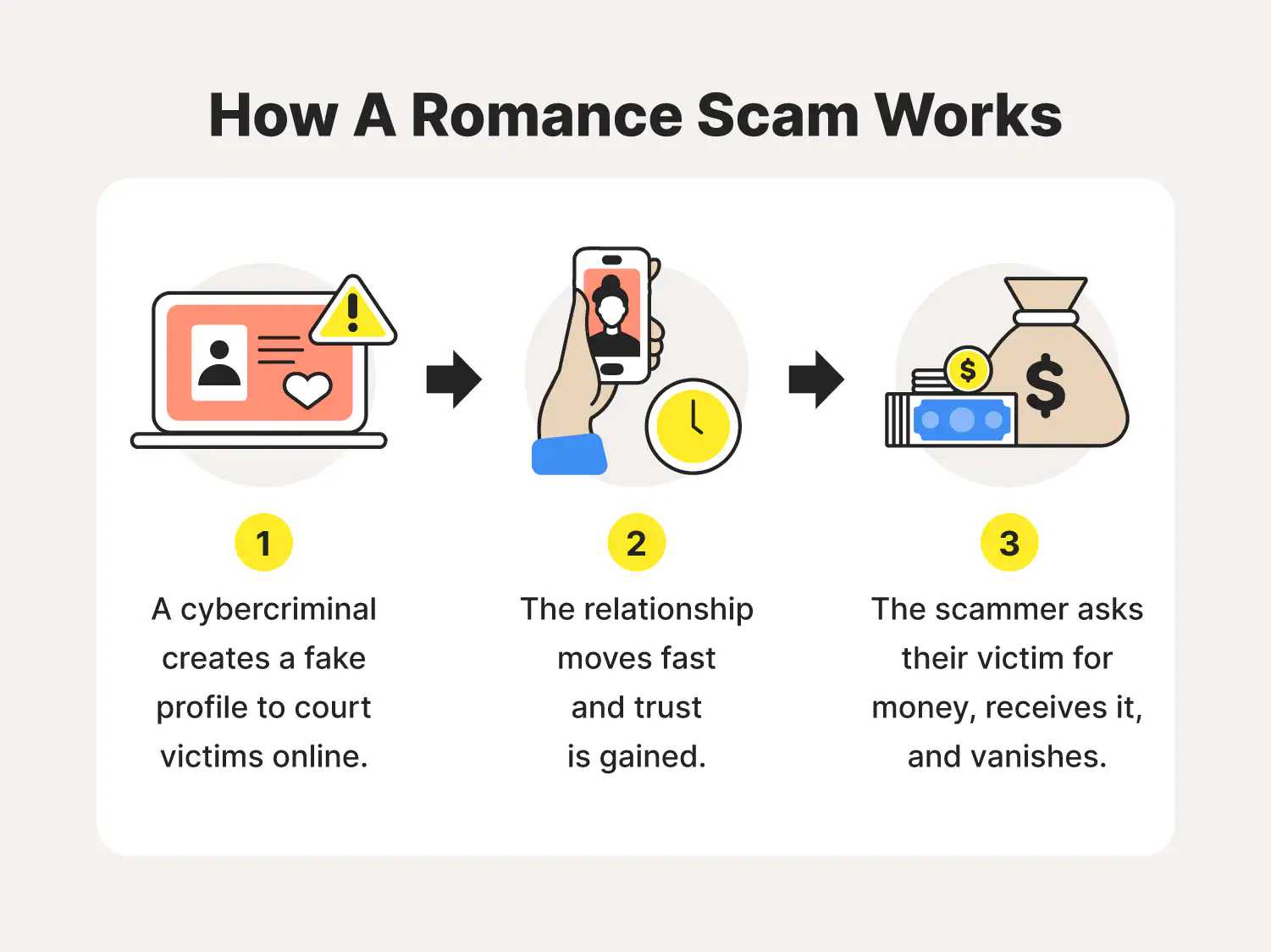 7. Common phrases used by scammers
While in the war against scammers here at theFlock we've figured out that scammers/fakes use a lot of the same phrases when they create a fake profile.  It's actually quite amazing how much they use some phrases universally.   Here is theFlock's list of phrases that we see scammers use frequently in their About Me section and in answers to questions.
If you see these phrases..  ratchet up your suspicion.
humble
easy going
single no kid
am good
fun to be with
cool headed
open mided
name by name
easy going lady
god fearing
good listener
honest
calm
trustworthy
gentle
simple
lovely
never married
loving person
single lady


There are many more.. but those are some of the most common one's we see here at theFlock.
So be weary of someone who uses these phrases or words in their about or answers to questions.

8. When you decide the person is a scammer
If anything happens at this stage that sets alarm bells ringing, stop replying and, most importantly, block that person from contacting you again. Most sites offer this feature to help their members avoid online dating dangers, so go ahead and use it.
We hope this helps someone out there avoid being sucked into an online dating scam by these a-hole scammers.   We're protecting our members more than most every other free site out there.   But we can't protect you on the other sites.   Stay smart.  Stay safe.